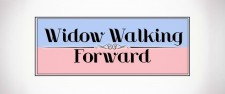 WAYNESVILLE, N.C., July 16, 2019 (Newswire.com) - "​Widow Walking Forward," a new podcast now available on Mental Health News Radio Network, explores from a personal and spiritual perspective.
"Widow Walking Forward" is hosted by Lisa Joy Walters. Lisa Joy is a wife, mother, sister, friend, daughter and special educator. During her 23-year marriage, she gave birth to two boys while continuing her work as a special educator to preschoolers. During this time she developed her intuitive gifts and practiced spiritual psychotherapy. She credits mental health as her "golden ticket" to peace and joy, which she aims to share with listeners despite the podcast's serious subject.
"Widow Walking Forward" focuses on losing a spouse. However, it aims to assist people with varied experiences of grief to move on after losing a loved one. The stories, discoveries and spiritual experiences described and discussed on the show will be useful to anyone experiencing a grieving process. Widow Walking Forward also focuses on the idea that love lives on forever and that we can hear our loved ones when we hone our intuitive power.
Lisa Joy said, "always say their name, know that your love continues even when your loved ones are on the other side, and to know that grief is a journey and a part of the story of life. It is important to always remember that we all grieve differently and to refrain from judging one another on the grieving process."
The core message of "Widow Walking Forward" is that joy and grief can co-exist and that intuition is a gift that facilitates inner peace during challenging times. Podcasting is Lisa Joy's way of sharing this message as widely as possible to listeners who are not currently able or willing to seek in-person support.
"Widow Walking Forward" is not your typical grief podcast. Host Lisa Joy brings transparency, authenticity and humor to a challenging topic. She also shares mystical experiences — her own and listeners' — in relation to the death of their spouses. Originally conceived as a message of hope about Lisa Joy's late husband beating colon cancer, "Widow Walking Forward" turned from a Facebook Page into a healing podcast resource for widows and others who have lost loved ones.
"Widow Walking Forward" airs approximately three times per month on Mental Health News Radio Network.
Mental Health News Radio Network hosts over 50 podcasts, covering all aspects of mental health. We are the world's largest and first podcast network solely dedicated to all things mental health. Our "Speakers Bureau" and filmed series "Mental Health Roundtable" allow us to further our mission to reach as many people in as many places as possible to encourage dialogue about mental health.
Contacts
To book MHNR Network podcasters or CEO for your media outlet: info@mhnrnetwork.com
For all PR inquiries contact Ryan McCormick via our PR Team: Ryan@goldmanmccormick.com
www.mhnrnetwork.com
www.mentalhealthroundtable.com
Twitter: @MHNRNetwork
Instagram: @MHNRNetwork
Facebook: Mental Health News Radio Network
WAYNESVILLE, N.C., July 16, 2019 (Newswire) -YouTube: Mental Health News Radio Network​​
Source: Mental Health News Radio Network
Share: